Protection Plans
ABSLI Income Shield Plan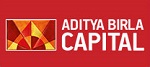 Synopsis:
This provides the financial support needed to protect your loved ones even in case of death or other unforeseen circumstances. It ensures that the family continues to earn the same monthly salary or income necessary to enjoy the same lifestyle as earlier. Give your family the shield they deserve to protect their dreams
Features:
Complete financial protection at an affordable cost
4 plan options to suit your protection needs
EVA benefit – a benefit exclusive for females
Flexible Premium Paying Terms & Income Benefit Term
Enhance your insurance with appropriate rider option
Benefits:
Death Benefit:
In the event of death of the life insured during the policy term, monthly income depending on the chosen plan option will be paid to the nominee over the Income Benefit Term.
Eva Benefit:
A benefit exclusively for women where we ensure freedom from paying premiums for a year incase the life insured delivers a baby during the policy term.
Reduced Paid-Up Benefits:
For Regular Pay:Not applicable
For Limited Pay:If you discontinue paying premiums after having paid premiums for at least four full years, your policy will not lapse but will continue on a Reduced Paid –Up basis.
Eligibility:
| | |
| --- | --- |
| Entry Age (age last birthday): | 18 – 50 Years |
| Maximum Maturity Age: | 75 Years |
| Premium Paying Term (PPT): | Regular Pay Limited Pay – 6 | 10 Years |
| Policy Term: | 10 – 40 Years |
| Income Benefit Term: | 10 – 20 Years |
| Sum Assured: | Minimum – Rs.500,000 | Maximum – No Limit |
| Pay Mode: | Annual, Half-yearly, Quarterly & Monthly |