Through 'Online Payment' feature, you can make your insurance premium payments from the comfort of your desktop. With just a few mouse clicks, consider your insurance payments done and forget your tedious visits to the payment counters. Now, you can also make your payments through Electronic Clearing Service (ECS) procedure or via online route through listed banks and other authorised service providers. To know details of the banks, alternated channels and their respective procedure, scroll down.

LIC's online payment
Online Payment Gateway is LIC's initiative to provide you with on demand service within a few clicks!
Click Here To Pay LIC Premium Online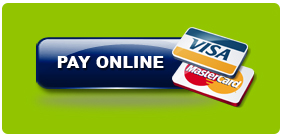 LIC's e-Services
Welcome,
LIC is pleased to offer e-Services which include Basic and Premier Services. Premier services are available for policies which are on your own life and policies of your minor children.
Pre-registration is required to avail these services.
Please check the Terms and Conditions for registration.
http://www.licindia.in/Home/Pay-Premium-Online
For details click below link
Payment at Cash counter
Premium can be paid at the cash counter of any LIC Branch Office.
Premium can be paid by CASH/CHEQUE/DD.
Premium for ULIP policies can now be paid at any LIC Branch cash counter across the country.